Appleton's Cyclopedia of American Biography, edited by James Grant Wilson, John Fiske and Stanley L. Klos. Six volumes, New York: D. Appleton and Company, 1887-1889 and 1999. Virtualology.com warns that these 19th Century biographies contain errors and bias. We rely on volunteers to edit the historic biographies on a continual basis. If you would like to edit this biography please submit a rewritten biography in text form . If acceptable, the new biography will be published above the 19th Century Appleton's Cyclopedia Biography citing the volunteer editor
Virtual American Biographies
Over 30,000 personalities with thousands of 19th Century illustrations, signatures, and exceptional life stories. Virtualology.com welcomes editing and additions to the biographies. To become this site's editor or a contributor Click Here or e-mail Virtualology here.
A
B
C
D
E
F
G
H
I
J
K
L
M
N
O
P
Q
R
S
T
U
V
W
X
Y
Z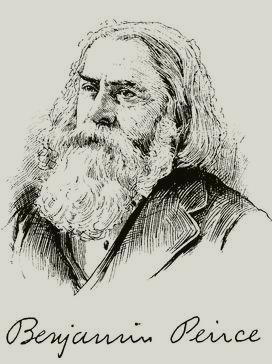 Click on an image to view full-sized
Benjamin Peirce
PEIRCE, Benjamin (purse), librarian, born in Salem, Massachusetts, 30 September, 1778; died in Cambridge, Massachusetts, 26 July, 1831. He was graduated at Hat-yard in 1801, and settled with his father as a merchant in Salem. For several years he represented Salem in the lower branch of the legislature, and in 1811 he was sent to the state senate. In 1826 he became librarian of Harvard, which post he then filled until his death. He published "A Catalogue of the Library of Harvard University" (4 vols., Cambridge, 1830-'1), and "A History of Harvard University from its Foundation in the Year 1636 to the Period of the American Revolution," issued posthumously by John Pickering, who prepared a sketch of his life for the preface of the work (1833). --His son, Benjamin, mathematician, born in Salem, Massachusetts, 4 April, 1809: died in Cambridge, Massachusetts, 6 October, 1880, was graduated in 1829 at Harvard, where he was tutor in mathematics, after first teaching for two years at Round Hill school, Northampton, Massachusetts In 1833 he was appointed university professor of mathematics and natural philosophy, and in 1842 he became professor of astronomy and mathematics, which chair he held until his death, when he had been connected with the university for a longer time than any other person except Henry Flynt, of the class of 1693 The pursuit of mathematics as a living science was the ambition of his life. Professor Peirce was frequently called upon to assist in matters connected with the United States coast survey, and in 1852-'67 had direction of the longitude determinations of that service. On the death of Alexander D. Bathe (q. v.) in 1867 he was appointed to the office of superintendent, which he then filled until 1874. During the civil war the regular work of the survey had been largely suspended, but under Professor Peirce its continuation, according to plans laid down by his predecessor, was taken up, and its extension to a great geodetic system, stretching from ocean to ocean, was begun under his administration, thus laying the foundations for a general map of the country that should be entirely independent of detached local surveys. With this object the great diagonal arc was extended from the vicinity of Washington to the southward and westward along the Blue Ridge eventually to reach the Gulf of Mexico near Mobile. He also planned the important work of measuring the arc of the parallel of 39º to join the Atlantic and Pacific systems of triangulation; and for determining geographical positions in states where geological or geographical surveys were in progress. Professor Peirce took personal charge of the American expedition to Sicily to observe the eclipse of the sun in December, 1870; and for the transit of Venus in 1874 he organized two parties from the coast survey--one to observe at Chatham island, in the South Pacific ocean, and the other at a station in Japan. He resigned from the superintendency in 1874, but after his retirement continued to hold the office of consulting geometer, exercising a general supervision over the scientific part of the work. Professor Peirce also held the appointment of consulting astronomer to the "American Ephemeris and Nautical Almanac" from its establishment in 1849 till 1867, having direction of the theoretical department of that work, for which, in 1852, he prepared "Tables of the Moon" (Washington, 1853). Professor Peirce's great fame was due to his mathematical ability, which was first brought to general notice by his announcement that Leverrier's discovery of the planet Neptune was a happy accident, not that Leverrier's calculations had not been exact and deserving of the highest honor, but because there were, in fact, two very different possible solutions of the perturbation of Uranus. Leverrier had correctly calculated one, but the actual planet in the sky represented the other, and Leverrier's ideal one lay in the same direction from the earth only in 1846. This work verified Leverrier's labors sufficiently to establish their marvellous accuracy and minuteness as well as their herculean amount. His next investigation was in reference to Saturn's rings. Professor Peirce demonstrated that the rings, if fluid, could not be sustained by the planet, that satellites could not sustain a solid ring, but that sufficiently large and numerous satellites could sustain a fluid ring, and that the actual satellites of Saturn are sufficient. His later mathematical work included a series of very laborious and exact calculation of the occultations of the Pleiades, furnishing an accurate means of studying the form of the earth and her satellite. His criterion for rejecting doubtful observations is an ingenious and valuable extension of the law of probabilities to its own correction; and his detection of the mental error of lurking personal preferences for individual digits is a curious specimen of that acuteness of observation that characterized his mind. The return of Eneke's comet in 1842, and the appearance of the great comet of February and March, 1843, afforded him an opportunity to attract public attention to the need of a well-furnished observatory for Harvard, and to his efforts the movement was due that resulted in the establishment of the present institution. In 1855 he was one of the scientific council that established the Dudley observatory, and he took part in the struggle of 1859 between that body and the trustees of the institution. In conjunction with Alexander D. Bache and Joseph Henry he published the defence of the director, Benjamin A. Gould (q. v.). Professor Peirce received the degree of LL. D. from the University of North Carolina in 1847, and from Harvard in 1867. He was a member of the American academy of arts and sciences and of the American philosophical society, and was elected an associate of the Royal astronomical society of London in 1847, and in 1852 an honorary fellow of the Royal society of London, besides membership in other foreign" societies. In 1853 he presided over the Cleveland meeting of the American association for the advancement of science, and in 1863 he was one of the corporate members of the National academy of sciences. He issued five numbers of the "Cambridge Miscellany of Mathematics and Physics," and was a generous contributor to scientific journals and the proceedings of the scientific societies of which he was a member. Professor Peirce's text-books on mathematics have had a lasting effect upon the methods of teaching in this country. He acted independently in the introduction of infinitesimals into elementary books, and supplanted many traditional methods in mathematics by concise and axiomatic definitions and demonstrations of his own invention. He surpassed other mathematicians particularly in the choice of notation, which enabled his mind to carry its power of abstract reasoning to a higher degree by reducing mental labor. His books include "Elementary Treatise on Plane Trigonometry" (Boston, 1835), and "Elementary Treatise on Spherical Trigonometry " (1836), published as a single volume in later editions ; "Elementary Treatise on Sound" (1836) ; " Elementary Treatise on Plane and Solid Geometry " (1837 ; printed for the blind, 1840) ; "Elementary Treatise on Algebra" (1837) ; " Elementary Treatise on Curves, Functions, and Forces" (2 vols., 1841-'6); "Physical and Celestial Mechanics, Developed in Four Systems of Analytic Mechanics, Celestial Mechanics, Potential Physics, and Analytic Morphology," of which the "Analytic Mechanics" only was published (1855); "Linear Associative Algebra" (Washington, 1870); and " Ideality in the Physical Sciences" (Boston, 1881). His classmate and colleague in the faculty at Harvard, Oliver Wendell Holmes, commemorated his death by a graceful poem, in which he said: " To him the wandering stars revealed The secrets in their cradle sealed: The far-off, frozen sphere that swings Through ether, zoned with lucid rings; The orb that rolls in dim eclipse, Wide Wheeling round its long ellipse--His name Urania writes with these, And stamps it on her Pleiades." See "Benjamin Peirce, a Memorial Collection," by Moses King (Cambridge, Massachusetts, 1881).--Another son of the first Benjamin, Charles Henry, physician, born in Salem, Massachusetts, 28 January, 1814; died in Cambridge, Massachusetts, 16 June, 1855, was graduated at Harvard in 1833, and at the medical department in 1836. Settling in Salem. he there followed his profession until 1847, when he became a special student of chemistry at the Lawrence scientific school of Harvard for two years, and in 1850 he received the appointment of examiner of medicines for the f)ort of Boston. Dr. Peirce was a member of various medical societies, and the translator of Dr. Julius A. Stockhardt's " Principles of Chemistry" (Cambridge, 1850), of which more than 15,000 copies were sold. He also published " Examination of Drugs, Medicines, Chemicals, etc., as to their Purity" (1852).--The second Benjamin's son, James Mills, mathematician, born in Cambridge, Massachusetts, 1 May, 1834, was graduated at Harvard in 1853, and was tutor there in 1854-'8 and in 1860-'1. He was made assistant professor of mathematics in 1861, and in 1867 university professor of that subject. In 1885 he was given the chair of astronomy and mathematics, which he now (1888) holds. He is a fellow of the American academy of arts and sciences and of the American association for the advancement of science, and a member of other scientific bodies. Besides his special papers in various transactions and reviews, he has published "A Text-Book of Analytic Geometry" (Cambridge, 1857) ; "Three and Four-Place Tables of Logarithmic and Trigometric Functions" (Boston, 1871); "The Elements of Logarithms" (1873) ; and "Mathematical Tables Chiefly to Four Figures; 1st Series" (1879); and he has edited "Ideality in the Physical Sciences," written by his father (1881).--Another son of the second Benjamin, Charles Sanders, physicist, born in Cambridge, Massachusetts, 10 September, 1839, was graduated at Harvard in 1859, and subsequently pursued the chemical course at the Lawrence scientific school, where he was graduated in 1863 with the degree of S.B. He soon afterward entered the service of the United States coast survey, and in 1872 became assistant in that work, engaging in important investigations, notably a series of pendulum experiments to determine the density of the earth, its ellipsity, and other constants. His scientific work has also included valuable researches in meteorology, measurements of wave lengths of light, researches on sensation of color, and work on stellar photometry. He has held lectureships on logic at Harvard and at the Johns Hopkins university, and in 1869 he delivered a course of lectures on scholastic philosophy before the Lowell institute in Boston. Mr. Peirce is a member of the American academy of arts and sciences, and in 1877 was elected to the National academy of sciences. He is also a member of the International commission on weights and measures. In addition to many articles on his specialties in the" Journal of Speculative Philosophy" and in the proceedings of societies of which he is a member, he has edited with additions his father's "Linear Associative Algebra" (New York, 1882) and "Studies in Logic by Members of the Johns Hopkins University" (Boston, 1883).--His kinsman, Benjamin 0sgood, physicist, born in Beverly, Massachusetts, 11 February, 1854, was graduated at Harvard in 1876, and continued as assistant in the physical laboratory for a year. Subsequently he studied abroad, and received the degree of Ph. D. from the University of Leipsic in 1879, after which he spent a year under Helmholtz in the University of Berlin. On his return he taught in the Boston Latin-school until he was appointed in 1881 instructor in mathematics in Harvard, which place he held until 1884, and then was advanced to the assistant professorship of mathematics and physics. Dr. Peirce is a member of scientific societies, and has contributed several important memoirs on physical science to the "American Journal of Science" and to the "Proceedings of the American Academy of Arts and Sciences." He has published "The Elements of the Theory of the Newtonian Potential Function" (Boston, 1886).
Edited Appletons Encyclopedia, Copyright © 2001 VirtualologyTM

Unauthorized Site: This site and its contents are not affiliated, connected, associated with or authorized by the individual, family, friends, or trademarked entities utilizing any part or the subject's entire name. Any official or affiliated sites that are related to this subject will be hyper linked below upon submission and Evisum, Inc. review.
Copyright© 2000 by Evisum Inc.TM. All rights reserved.
Evisum Inc.TM Privacy Policy