Appleton's Cyclopedia of American Biography, edited by James Grant Wilson, John Fiske and Stanley L. Klos. Six volumes, New York: D. Appleton and Company, 1887-1889 and 1999. Virtualology.com warns that these 19th Century biographies contain errors and bias. We rely on volunteers to edit the historic biographies on a continual basis. If you would like to edit this biography please submit a rewritten biography in text form . If acceptable, the new biography will be published above the 19th Century Appleton's Cyclopedia Biography citing the volunteer editor
Virtual American Biographies
Over 30,000 personalities with thousands of 19th Century illustrations, signatures, and exceptional life stories. Virtualology.com welcomes editing and additions to the biographies. To become this site's editor or a contributor Click Here or e-mail Virtualology here.
A
B
C
D
E
F
G
H
I
J
K
L
M
N
O
P
Q
R
S
T
U
V
W
X
Y
Z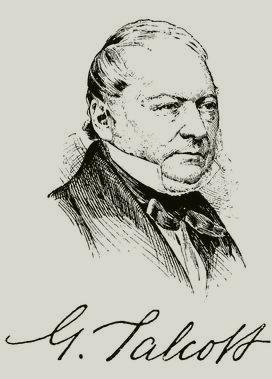 Click on an image to view full-sized
John Talcott
TALCOTT, John, colonist, born in Braintree, Essex County, England, about 1600; died in Hartford, Connecticut, in March, 1660. He came to this country with the Reverend Thomas Hooker's company in the "Lyon," which arrived in Boston on 16 September, 1632, was admitted a freeman by the general court in Boston on 6 November, 1632, and in 1634 was a representative in that body for Newtown. He owned four houses in the " west end" of the town, which he sold to Nicholas Danforth on 1 May, 1636, to remove with Mr. Hooker's colony to Connecticut. His was the first house that was erected in Hartford. He was active in all the affairs of the town, was one of the committee that was appointed on 1 May, 1637, to consider the propriety of a war with the Pequot Indians, and was a chief magistrate of the colony until his death. His name is m-scribed on the monument that has been erected by the citizens of Hartford to perpetuate the memory of the colonists of Connecticut.--His son, John, soldier, born in Braintree, England, about 1630; died in Hartford, Connecticut, 23 July, 1688, came to Boston with his father, and removed with him to Hart-ford. He was made ensign of colonial troops in 1650, and became captain in 1660, was elected a deputy, or assistant magistrate, of the colony of Connecticut before it was joined to New Haven, and was made treasurer to succeed his father, holding this office from 1660 till 1676. He was one of the patentees named in the charter granted to Connecticut on 20 April, 1662, by Charles I., and the document was intrusted to him with Hezekiah Wyllis and John Allyn for safekeeping. At the opening of the Indian war of 1676 he was appointed to the command of the army with the rank of major, and in June of that year went into the field at the head of the "standing army" of Connecticut accompanied by 200 Mohicans and Pequots. He scoured the country as far as the falls above Deerfield, inflicted severe blows upon the hostile tribes, and saved Hadley from the attack of 700 Indians. He also performed good service among the Narragansetts, and fought a successful battle at the Houssatonnuc, killing the sachem of Quabaug. Early in the war he was promoted lieutenant-colonel, and he was known as the "Indian fighter." In March, 1662, the general court granted to him and John Allyn 600 acres of upland and 100 acres of meadow-land, to be laid out in Hammonaset (now Killingsworth). Many of his official papers are preserved among the state records in Hartford, and contain interesting notes regarding the war with King Philip. --Another son, Samuel, soldier, born in Newtown (now Cambridge), Massachusetts, about 1634; died in Wethersfield, Connecticut, 10 November, 1691, was graduated at Harvard in 1658, and made a freeman in 1662. His father settled him upon land that he owned in Wethersfield, of which town the son was commissioner from 1669 till 1684. From 1670 till 1684 he was deputy to the general court, of which he was secretary in October, 1684, during the absence of Colonel John Allyn. On 16 May, 1676, he was appointed "one of a standing committee to order measures and dispose of such affairs as shall be necessary to attend to in the intervals of general-court." He was made lieutenant of the Wethersfield trained band on 12 May, 1677, lieutenant of the troop, 14 October, 1679, and afterward captain of the troop of Hartford county. He was an original proprietor of the town of Glastonbury, and the lot that he purchased in 1643 is still owned by his descendants.--The second John's son, Joseph, governor of Connecticut, born in Hartford, Connecticut, 16 November, 1669; died there, 11 October, 1741, became assistant in 1711, and in that year was appointed one of a committee to lay out the town of Coventry In 1724 he was made governor of Connecticut, serving until his death, and he was the first native of Connecticut to hold this office.--Samuel's great-great-grandson, George, soldier, born in Glastonbury, Connecticut, 6 December, 1786; died in Albany, N. g., 25 April, 1862, entered the 25th infantry, 10 July, 1813, and became deputy commissioner of ordnance, with rank of captain, 5 August, 1813 He was made 1st lieutenant, 14 March, 1814, transferred to the 2d artillery, 1 June, 1821, became lieutenant-colonel of ordnance, 30 May, 1832, and colonel and chief of ordnance on 25 March, 1848. He was brevetted major on 5 August, 1823, for ten years' faithful service in one grade, and brigadier-general on 30 May, 1848, for meritorious conduct, particularly in performing his duties in prosecuting the war with Mexico. On 6 November, 1850, he wrote a letter, without the sanction of the secretary of war, containing instructions to Col Benjamin Huger, commandant of the arsenal at Fort Monroe, regarding the purchase of ammunition. Upon this authority Colonel Huger entered into a contract with Dr. Edward Carmichael for the purchase of a large amount of shot and shells For this offence General Talcott was tried by courtmartial, found guilty, and dismissed from the army, to date from 8 July, 1851. The sentence was pronounced illegal and unjust by many well known persons, who endeavored unsuccessfully to reinstate him in the army. After the decision of the court a "Review" to show the error of the judgment was written by Honorable John C. Spencer (Albany, 1851). This review contains the following facts, elicited from the evidence given before the court: That the letter from General Talcott to Colonel Huger, of 6 November, 1850, referred to above, appears to have been the moving cause of the difficulty between the secretary and Gen Talcott. That this I letter was not intended by the general to authorize Colonel Huger to make a contract with Dr Carmichael, or any other person, but to procure, by open purchase sys tem known to have been in use for many years in all the departments--such an amount of shot and shells as he might from time to time require for the public service. Huger, misunderstanding the authority given in the letter, made a contract with Carmichael for a large amount of these articles, but did not immediately advise the general of what he had done. In the mean time the secretary of war, Charles M. Conrad, had been informed that a contract had been made with Carmichael, who had tried to dispose of it to the Tredegar iron-works for a large amount, and asked the general in a casual way if "there were any contracts out for shot and shells," to which the general answered in the negative. This was before Colonel Huger's report had reached the ordnance department. The question was repeated at a second interview, still before the reception of the report, and was answered in the same manner. As soon as General Talcott received the report he called upon the secretary, and to the question again he answered: "No, sir, none recognized by the department." Before this last interview the general had written to Colonel Huger, disapproving of what he had done, that he, Huger, had misunderstood his instructions. He repudiated the transaction and disallowed the contract. General Talcott's honesty was not impeached, his faithful disbursement of many millions of government funds during his long official life of thirty-eight years, and his eminent services during the war with Mexico, could not be denied, but had no weight in the finding of the court. The question probably arose from a misunderstanding which might have been amicably settled without loss of honor to either party.--George's brother, Andrew, engineer, born in Glastonbury, Connecticut, 20 April, 1797 ; died in Richmond, Virginia, 22 April, 1883, was graduated at the United States military academy in 1818, became 2d lieutenant in the engineer corps, and after serving a year on construction duty accompanied General Henry Atkinson as engineer on an expedition to establish military posts on upper Missouri and Yellowstone rivers. He was appointed 1st lieutenant on 1 October, 1820, and in 1821-'4 engaged in constructing the defences of Hampton Roads, Virginia He was also superintending engineer of operations preliminary to fortifying Brenton's Point (now Fort Adams, Rhode Island) and New Utrecht (now Fort Hamilton, New York), and engaged in the construction of Fort Delaware m 1825-'6. In 1826-'8 he was engineer of canals through the Dismal Swamp, Virginia, and from 1828 till 1835 he was superintending engineer on the forts at Hamilton Roads, Virginia, also acting as astronomer in determining the boundary-line between Ohio and Michigan. He became captain on 22 December, 1830, and in 1834-'6 was in charge of the improvement of Hudson river. On 21 September, 1836, he resigned his commission to become a civil engineer, and surveyed and constructed various railroads, examined navy-yards, and marked the northern boundary of Iowa. In 1857 he became engineer for a railroad across Mexico, which was organized under the presidency of Don Antonio Escaudon, and surveyed the line from Vera Cruz to the city of Mexico; but, owing to political events, the operations of this company were suspended, and Colonel Talcott returned to the United States. In 1861 he was appointed chief engineer of Virginia, but in 1862 he returned to Mexico and resumed his office as chief engineer of the railroad from Mexico to the Gulf. A new company was formed with the aid of British capital and under the imperial government of Mexico, and the work of the, railroad was prosecuted in 1865-'6. but on the change of government in 1867 his direction of the work ceased. Needing some supplies for the work, he came with the president to New York, where he was seized by the government officials and confined in Fort Lafayette as a spy, and accused of planning and constructing the fortifications around Richmond. He was transferred to Fort Adams, in Boston harbor, and kept there by the order of General John E. Wool until General John A. Dix was put in command of the Eastern military department. General Dix, who knew him well and believed in his loyalty to the United States government, had him brought to New York, listened to his statement, and released him. After a visit to Europe he spent the remainder of his life in retirement in Baltimore and Richmond. He was a fine mathematician, and in 1833 devised "Talcott's method" for determining territorial latitudes by the observation of stars near the zenith, contriving a suitable modification of the zenith instrument for the purpose.--George's son, George Henry, soldier, born in New York city, 16 July, 1811; died in Indian Springs, near Augusta, Georgia, 8 June, 1854, was graduated at the United States military academy in 1831, assigned to the 3d artillery, and was brevetted 1st lieutenant, 1 December, 1835, for gallant conduct in the war against the Florida Indians. He was then transferred to the ordnance corps, in which he was made 1st lieutenant on 9 July, 1838. He was appointed captain of infantry and major of voltigeurs on 9 April, 1847, and served at Vera Cruz and Molino del Rey, receiving the brevet of lieutenant-colonel for gallant and meritorious conduct in the latter battle, where he received severe wounds, which hastened his death.--Another son of George, Sebastian Visseher, engineer, born in New York city, 24 November, 1812, entered Yale in 1829, but left college in his sophomore year, and, becoming a civil engineer, was employed by the United States government on the survey of the boundary between the United States and Canada, and on the improvement of Hudson river at Albany. He was also engaged in the primary surveys of the Erie railroad near its western terminus at Dunkirk, and also on the survey of the northeastern boundary, the improvement of the mouth of the Mississippi river, and the coast survey. On the election of Horatio Seymour as governor of New York in 1862, Talcott was appointed by him quartermaster-general of the state, with the rank of brigadier-general, and served through the administration. He compiled and published" The Talcott Pedigree" (Albany, 1876); and "Genealogical Notes of New York and New England Families" (1883).
Edited Appletons Encyclopedia, Copyright © 2001 VirtualologyTM

Unauthorized Site: This site and its contents are not affiliated, connected, associated with or authorized by the individual, family, friends, or trademarked entities utilizing any part or the subject's entire name. Any official or affiliated sites that are related to this subject will be hyper linked below upon submission and Evisum, Inc. review.
Copyright© 2000 by Evisum Inc.TM. All rights reserved.
Evisum Inc.TM Privacy Policy