Appleton's Cyclopedia of American Biography, edited by James Grant Wilson, John Fiske and Stanley L. Klos. Six volumes, New York: D. Appleton and Company, 1887-1889 and 1999. Virtualology.com warns that these 19th Century biographies contain errors and bias. We rely on volunteers to edit the historic biographies on a continual basis. If you would like to edit this biography please submit a rewritten biography in text form . If acceptable, the new biography will be published above the 19th Century Appleton's Cyclopedia Biography citing the volunteer editor
Virtual American Biographies
Over 30,000 personalities with thousands of 19th Century illustrations, signatures, and exceptional life stories. Virtualology.com welcomes editing and additions to the biographies. To become this site's editor or a contributor Click Here or e-mail Virtualology here.
A
B
C
D
E
F
G
H
I
J
K
L
M
N
O
P
Q
R
S
T
U
V
W
X
Y
Z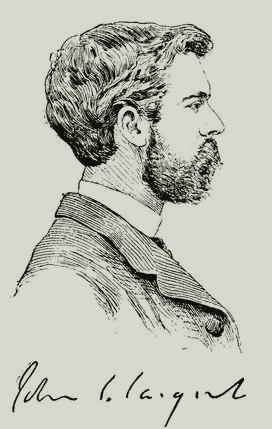 Click on an image to view full-sized
Paul Dudley Sargent
SARGENT, Paul Dudley, soldier, born in Salem, Massachusetts, in 1745" died in Sullivan, Maine, 28 September, 1828. His ancestor, William, came to this country from Gloucester, England, before 1678, and his father, Epes, was a colonel of militia before the Revolution, and a justice of the general session court for more than thirty years. He died in Gloucester, Massachusetts, , , in 1762. Paul commanded a regiment at the siege of Boston, was wounded at Bunker Hill, commanded a brigade in the summer of 1776, and fought at Harlem, White Plains, Trenton, and Princeton. After the war he was chief justice of the court of common pleas of Hancock county, Maine, for many years, judge of probate, justice of the same, first representative to the general court, postmaster, and an overseer of Bowdoin.--His nephew, Winthrop, soldier, born in Gloucester, Massachusetts, 1 May, 1753" died in New Orleans, 3 June, 1820, was graduated at Harvard, and in 1771 became captain of a ship belonging to his father, who was a merchant. In 1775 he entered the Revolutionary army, and was naval agent at Gloucester, 1 January, 1776, and captain of General Henry Knox's regiment of artillery, 16 March, 1776, serving throughout the war, and taking part in the siege of Boston, the battles of Long Island, White Plains, Trenton, the Brandywine, Germantown, and Monmouth, attaining the rank of major. He became connected with the Ohio company in 1786, under General Rufus Putnam, and was appointed surveyor of the Northwest territory by congress. He was its secretary in 1787, and was its governor in 1798-1801. During the Indian wars in 1791 and in 1794-'5 he became adjutant-general, and was wounded in the expedition under General Arthur St. Clair. He was a member of the American academy of arts and sciences, and of the Philosophical society, an original member of the Society of the Cincinnati as a delegate from Massachusetts, and published, with Benjamin B. Smith, "Papers Relative to Certain American Antiquities" (Philadelphia, 1796), and "Boston," a poem (Boston, 1803).--Winthrop's great-nephew, Fitzwilliam, physician, born in Gloucester, Massachusetts, 17 May, 1820, was graduated at Jefferson college in 1839, and at the medical department of the University of Pennsylvania in 1843. He was surgeon to Wills hospital, Philadelphia, in 1844-'54. At the latter date he removed to Switzerland, where he has since resided. He has published " Bandaging and other Operations of Minor Surgery" (Philadelphia, 1848; with additions on military surgery, 1862), and edited Robert Druitt's "Principles and Practice of Minor Surgery" (Philadelphia, 1853) and James Miller's " Principles of Surgery" (1853).-His son, John Singer, artist, born in Florence, Italy, in 1856, studied under Carolus Duran, and his professional life has been principally spent in Europe. In 1879 he received honorable mention at the salon, and in 1881 a medal of the 2d class. He has exhibited in London, Paris, and New York pot-traits and genre paintings. Among his figure-pieces are "Fishing for Oysters at Cancale " and "En route pour la peche" (1878)" "Neapolitan , Children Bathing" (1879)" and "E1Jaleso" (1882); He is especially noted for his excellent portraits, among which are those of Carolus Duran and "Docteur Pozzi "; " Portrait of a Young Lady," exhibited at the salon of 1881 : a group of four young girls, " Hall of the Four Children" (1882); "Madame G.," at the salon of 1884; and " Mrs. Mar-quand" and " Bit's. Bolt" at the-Royal academy exhibition, 1888. See sketch of Sargent by Henry James, in "Harper's Magazine" for Ottobet, 1887.--Winthrop's grandson, Winthrop, author, born in Philadelphia, Pennsylvania, 23 September, 1825; died in Paris, France, 18 May, 1870, was graduated at the University of Pennsylvania in 1845, and at the Harvard law-school in 1847, and settled in Philadelphia, and afterward in New York, where he practised his profession. Mr. Sargent wrote largely for the periodical press, especially on genealogical and historical subjects, His publications include "History of an Expedition against Fort Duquesne in 1775, under Major-General Braddock, edited from Original Manuscripts," which was commended by George Grote, the historian, and is described by Washington Irving as "ably edited, with an admirable introductory memoir" (Philadelphia, 1855); "The Loyalist Poetry of the Revolution" (1857); "The Journal of the General Meeting of the Cincinnati" (1.858) ; "Loyal Verses of Joseph Stansbury and Dr. Jonathan Odell, with Introduction and Notes" (Albany, 1860); the "Life and Career of Major John Andre" (Boston, 1861) ; and "Les Etats ConfSd&ds et de l'esclavage" (Paris, 1864). For many years he was engaged in preparing a catalogue raisonne of books relating to America, which he left unfinished.--Paul Dudley's nephew, Henry, artist, born in Gloucester, Massachusetts, 25 November, 1770; died in Boston, Massachusetts, 21 February, 1845, was the son of Daniel, a successful merchant of Boston. Henry early developed artistic tastes, and, after spending several years at Drummer academy, he was sent abroad, and studied under Benjamin West in London. He devoted himself to his profession on his return to Boston, and was successful and popular. He became adjutant-general of Massachusetts in 1814, and was subsequently aide to Governor John Brooks and to Governor Caleb Strong. He also invented a plan for an elevated railway. His best-known pictures are the "Dinner Party," "Christ's Entrance into Jerusalem." and the "Landing of the Pilgrims," which he presented to the Plymouth association. --His son, Henry Winthrop, horticulturist, born in Boston, Massachusetts, 26 November, 1810; died in Fishkill-on-the-Hudson, New York, 10 November, 1882, was graduated at Harvard in 1830, studied law in Boston, and removed to New York city, but resigned his profession to become a partner in the banking-firm of Gracie and Sargent. He retired from business in 1839, purchased a tract on Hudson river in the midst of a native forest, and devoted himself to landscape-gardening. His home, Wodenethe, became one of the most beautiful and instructive gardens in the United States, and its owner during a quarter of a century was among the most widely known and famous of American horticulturists. Mr. Sargent's publications include many articles to horticultural magazines ; "Skeleton Tours through England, Ireland, and Scotland "(New York, 1866) ; "Treatise on Landscape Gardening" (1875); and he added a full supplement to the 6th edition of Andrew J. I)owning's "Landscape Gardening" (1859). --Henry's brother. Lncins Manlins, author, born in Boston, Massachusetts, 25 June, 1786; died in West Roxbury, Massachusetts, 2 June. 1867, studied two years at Harvard, and studied law, but did not practise, devoting himself to literary pursuits, to philanthropic work, and to the temperance cause, for which he wrote and lectured for more than thirty years. His earliest publication was "Translations from the Minor Latin Poets" (Boston, 1807), which was followed by the original poems "Hubert and Helen, and other Verses" (1812) ; an "Ode" (1813): "Three Temperance Tales," that passed through 130 editions, and were translated into several languages (1848); "Dealings with the Dead" (1856); "Reminiscences of Samuel Dexter" (1858): and "The Irrepressible Conflict" (1861). He contributed to the "Boston Transcript" for many years under the signature of "Sigma," and his writings were characterized by honesty of opinion and vigor of style. His papers on the coolie trade were subsequently collected and republished in England by the Reform association. His numerous poems were never printed in book-form. He married a sister of Horace Binney. See "Reminiscences of Lucius M. Sargent," by John HI. Sheppard (Boston, 1869). --Lucius Manlius's son, Horace Binney, soldier, born in Quincy, Massachusetts, 30 June, 1821, was graduated at Harvard in 1843, and at the law department there in 1845. At the opening of the civil war he was senior aide on the staff of Governor John A. Andrew, was commissioned lieutenant-colonel of the 1st regiment, Massachusetts cavalry, in 1861, became colonel of the same regiment in October, 1862, was on duty with the forces in South Carolina, in the Army of the Potomac and the Department of the Gulf, participating in the engagements of Secessionville, Culpeper, and Rapidan Station, and in the battles of Antietam, South Mountain, Chancellorsville, and in the Red River campaign under General Banks, where he was wounded in ae-tion, 21 March, 1864, was brevetted brigadier-general for "gallantry and good conduct," and 29:Sept., 1864, was mustered out on account of wounds received in action. He has been a frequent contributor to periodical literature and the press, and has delivered numerous addresses.--Another son of Lucius Manlius, Lueius Manlius, soldier, born in Boston, 15 September, 1826; died near Bellefield, Virginia, 9 December, 1864, was graduated at Harvard in 1848, and at the medical department there in 1857, becoming house surgeon and dispensary physician at the Massachusetts general hospital, he was commissioned surgeon in the 2d Massachusetts volunteers in May, 1861, but resigned in October of that year, and became captain in the 1st Massachusetts cavalry, was ordered to the Army of the Potomac, and participated in the battles of Kelly's Ford, Antietam, South Mountain, Fredericksburg, and Chancellorsville. He became major in his former regiment, 2 January, 1864, lieutenant-colonel, 30 September, and was mortally wounded in an engagement on Meherrin river.--John Osborne, lawyer, born in Gloucester, Massachusetts, 20 September, 1811, is the grandson of the first Lucius Manlius's first cousin. He was graduated at Harvard in 1830, where he founded the "Collegian," in which he was aided by his brother Epes, Oliver Wendell Holmes, and other students. He then studied law in Boston, was admitted to the bar in 1833, and in 1834-'7 contributed the political articles to the "Boston Atlas." He removed to New York city in 1838 to become associate editor of the "Courier and Enquirer," but resigned after the election of President Harrison, resumed his profession of the law, taking charge, in 1848, as a volunteer for the Whig congressional committee, of the "Battery," a campaign paper published in Washington, to advocate General Zachary Taylor's election to the presidency. He subsequently founded the "Republic" with Alexander C. Bul-litt, in which he supported the compromise measures, conducting the paper on the principle of opposition to both the Abolition and Secession parties. He discontinued its publication at the close of President Filhnore's administration, and subsequently practised law in W, shington a, , d New York city. He resided abroad in 1861-'73, and since the latter date has lived in New York city. He declined the mission to China, which was offered him by President Fillmore. Mr. Sargent has done varied literary work, and his publications in-elude a " Lecture on the Late improvements in Steam Navigation and the Arts of Naval Warfare," with a biographical sketch of John Ericsson (New York, 1844), a version of Anastasius Grfin's "Last Knight," founded on incidents in the life of the Emperor Maximilian (New York, 1872), three legal pamphlets reviewing "The Rule in Minor's Case" (New York, 1871), and four numbers of "Chapters for the Times, by a Berkshire Farmer," political (Lee, Massachusetts, 1884).--John Osborne's brother, Epes, editor, born in Gloucester, Massachusetts, 27 September, 1813; died in Boston, Massachusetts, 31 December, 1880, accompanied his father to Russia when a lad, and, after studying at the Boston Latin-school and at Harvard, abandoned a collegiate course, devoting himself to literature. His earliest productions appeared in the "Collegian," and he subsequently connected himself with the " Boston Daily Advertiser" and the "Atlas," and in 1839 removed to New York to become an assistant editor of the "Mirror." He returned to Boston about 1846, and edited the" Evening Transcript" for several years, retiring from that charge to devote himself to editing a series of edu-eational works. During his editorial career Mr. Sargent held pleasant relations with Daniel Webster, John C. Calhoun, William C. Preston, and Henry Clay, and Mr. Clay said that Mr. 8argent's "Memoir" of him was the best and most authentic in existence. While a resident of New York he was a member of the Union club, and a founder of the New York club. He was a laborious student and worker, and engaged with success in almost every branch of literature. He began to write for the stage in 1836, and produced the "Bride of Genoa," a poetical drama in five acts, which was played with success at the Tremont theatre, Boston, in February, 1837, and sub-sequently in New Orleans and NewYork. He produced "Velasco" the fol-lowing November at the-the Tremontatre, Ellen Tree t aking the part of Isidora. His other plays, " Change Makes Change," a comedy, and the "Priestess," a tragedy, were successfully received in this countryand abroad. His novels and tales for the young include "Wealth and Worth" (New York, 1840) ; "What's to be Done, or the Will and the Way" (1841) ; "Fleetwood. or the Stain of a Birth" (1845) ; and "Peculiar, a Tale of the Great Transition," which pictures the social changes in the south during the early years of the civil war(1863). His poems include "Songs of the Sea" (Boston, 1847) ; a second volume of " Poems" (1858) ; " The Woman who Dared" (1869); and numerous fugitive poems, of which the most popular are" Life on the Ocean Wave," the lyric on the death of Warren, and the lines beginning "Oh, ye keen breezes from the salt Atlantic." His miscellaneous works are "The Life and Services of Henry Clay" (Auburn, 1843; with additions by Horace Greeley, 1852); "American Adventure by Land and Sea" (2 vols., Boston, 1847); "The Critic Criticised" (1856); "Arctic Adventures by Sea and Land" (1857; with additions, 1860) ; "Original Dialogues" (1861). He edited the lives of Campbell, Collins, Goldsmith, Gray, Hood, and Rogers, with their poems (Boston, 1852-'65) ; "Select Works of Benjamin Franklin," with his autobiography and a memoir (Philadelphia, 1853): the "Works of Horace and James Smith" (New York, 1857); and the "Modern Drama" (15 vols., 1846-'58). Shortly before his death he completed a " Cyclopaedia of English and American Poetry" (New York, 1883).-Lucius Manlius's great-nephew, Charles Sprague, arboriculturist, born in Boston, Massachusetts, 24 April, 1841, was graduated at Harvard in 1862, became lieutenant and aide-de-camp of United States volunteers in November of that year, aide-de-camp in 1863, and was brevetted major of volunteers in 1865. He was chosen director of the botanic garden and Arnold arboretum of Harvard in 1873, and professor of arboriculture in 1879. Professor Sargent planned the Jesup collection of North American woods in the American museum of natural history, New York city, in 1880. He was chairman of a commission to examine the Adirondack forests and devise measures for their preservation in 1885, and in 1888 became editor and general manager of "Garden and Forest," a weekly journal of horticulture and forestry. His publications include a "Catalogue of the Forest Trees of North America" (Washington, D. C., 1880); "Pruning Forests and Ornamental Trees." translated from the French of Adolphe Des Cars (Boston, 1881); "Reports on the Forests of North America" (Washington, 1884); "The Woods of the United States, with an Account of their Structure, Qualities, and Uses" (New York, 1885); and "Report of the Forest Commission of the State of New York" (Albany, 1885).
Edited Appletons Encyclopedia, Copyright © 2001 VirtualologyTM

Unauthorized Site: This site and its contents are not affiliated, connected, associated with or authorized by the individual, family, friends, or trademarked entities utilizing any part or the subject's entire name. Any official or affiliated sites that are related to this subject will be hyper linked below upon submission and Evisum, Inc. review.
Copyright© 2000 by Evisum Inc.TM. All rights reserved.
Evisum Inc.TM Privacy Policy