Appleton's Cyclopedia of American Biography, edited by James Grant Wilson, John Fiske and Stanley L. Klos. Six volumes, New York: D. Appleton and Company, 1887-1889 and 1999. Virtualology.com warns that these 19th Century biographies contain errors and bias. We rely on volunteers to edit the historic biographies on a continual basis. If you would like to edit this biography please submit a rewritten biography in text form . If acceptable, the new biography will be published above the 19th Century Appleton's Cyclopedia Biography citing the volunteer editor
Virtual American Biographies
Over 30,000 personalities with thousands of 19th Century illustrations, signatures, and exceptional life stories. Virtualology.com welcomes editing and additions to the biographies. To become this site's editor or a contributor Click Here or e-mail Virtualology here.
A
B
C
D
E
F
G
H
I
J
K
L
M
N
O
P
Q
R
S
T
U
V
W
X
Y
Z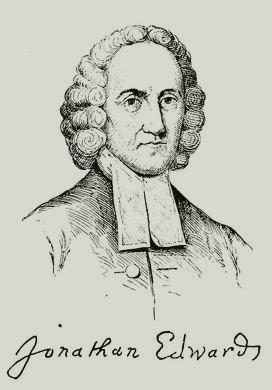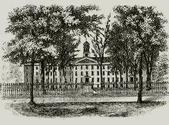 Click on an image to view full-sized
Timothy Edwards
EDWARDS, Timothy, clergyman, born in Hartford, Connecticut, 14 Nay, 1669; died in East Windsor, Connecticut, 27 January 1758. The Edwards family is of Welsh origin, the earliest known ancestor being the Rev. RICHARD EDWARDS, who, it is supposed, left Wales in the time of Queen Elizabeth, and settled in Oxford, or London, as a clergyman of the established Church. His son, WILLIAM Edwards, accompanied his mother to this country, she having been left a widow and married again, and took up his residence in Hartford, Conn. RICHARD, a wealthy merchant, son of William, was the father of Timothy. The latter was graduated at Harvard in 1691, receiving both his degrees the same day one in the morning, the other in the afternoon, "an uncommon mark of respect," say the East Windsor records, "paid to his extraordinary proficiency in learning."
After pursuing the usual theological course, he was licensed to preach, and ordained pastor over the Church in East Windsor in 1694, wherewith the exception of a few weeks' absence in 1711, when appointed chaplain to the Connecticut troops in a military expedition to Canada he remained nearly sixty-four years, When he was eighty-six years of age an assistant was given him, at his request. His wife, a daughter of the Rev. Solomon Stoddard, of Northampton, Massachusetts, a woman of strong intellect and much cultivation, died in her ninety-ninth year. Mr. Edwards always preached extemporaneously, and, until he was over seventy, without noting down the heads of his discourse. He is only known to have written out one sermon that delivered on the occasion of the general election of 1732. He lived until within a few months of his son's decease, and the latter often visited him, and was heard in his father's pulpit. Comparing the two, it is said to have been customary for the parishioners to remark that, "although Mr. Edwards was, perhaps, the more learned man, and more animated in his manner, yet' Mr. Jonathan' was the deeper preacher.
"His son, Jonathan Edwards, theologian, born in East Windsor, Connecticut, 5 October 1703 ; died in Princeton, New Jersey, 22 March 1758, was the fifth of eleven children and the only son. At a very early age his uncommon genius began to discover itself. At ten he wrote a paper ridiculing the idea that the soul is material, and at twelve he sent to a European correspondent of his father an account of "The Wondrous Way of the Working of the Spider." He was prepared for College by his father and sister, and in September 1716, when only twelve years of age, entered Yale, and was graduated in 1720. While in College his "character was marked with sobriety and improvement in learning." The book that at this time "inexpressibly entertained and pleased him" was Locke's "Essay on the Human Understanding." Though he showed proficiency in all the studies of the College course, including natural philosophy, which he cultivated to the end of his life, moral philosophy and divinity, were his favorite subjects. Brought up in a household and community that were eminently religious, he had from his childhood "a variety of concerns and exercises about his soul," but found a painful stumbling block to his spiritual progress in "the doctrine of God's sovereignty," which appeared to him "a horrible doctrine."
At length, while in College, how or by what means he could never tell, his difficulties vanished, and he had no more doubts of " God's absolute sovereignty and justice with respect to salvation and damnation." This change of condition was attended with "an inward sweet delight in God." His sense of divine things would often suddenly kindle up " a, sweet burning in his heart." Having conversed with his father, he became satisfied of his "good state," united with the Church, and accepted the Christian ministry as his true calling. With the purpose of his life now made plain, he remained at College two years after his graduation as a student of divinity. In August 1722, he was selected to preach in a Presbyterian Church in the City of New York, where, on account of the smallness of the society and some special difficulties, he remained only eight months. While in New York he made a new and solemn dedication of himself to G)d, vowing "for the future to be in no respect his own, but to act as one who had no right to himself in any respect." He "used frequently to retire into a solitary place on the banks of Hudson's River, at some distance from the City, for contemplation on divine things and secret converse with God."
In April 1723, he returned to his father's house in East Windsor, where he spent the summer in close study. Here he finished a series of seventy resolutions remarkable for the spirit of pure, lofty, and practical piety that they embody. They definitely outline a theory and plan of life that can only be objected to as perhaps unattainably exalted. They constitute a manual of devotion that has been very effective in quickening the piety of succeeding generations. In September 1723, Mr. Edwards was invited by several congregations to become their minister, but he declined all these calls, as well as a request to return to New York, preferring to accept the position of tutor in Yale College, at that time offered him. Here he continued for two years. In the summer of 1726 he was invited to become the colleague of his grandfather, Solomon Stoddard, in the pastorate of the Church at Northampton, Massachusetts. He accepted this call, resigned his tutorship in September 1726, and was ordained to his office in February 1727, in the twenty-fourth year of his age.
On 28 July of the same year he married Sarah Pierrepont, daughter of a minister at New Haven. In 1729 the senior pastor died, leaving the young minister alone. For about seventeen years his settlement at Northampton was happy and eminently useful, his fame as a preacher grew rapidly and was very great. In July 1731, he delivered the Thursday lecture in Boston, and his discourse was printed and much approved. He regarded the Armenian doctrines, then very prevalent, as dangerous in their practical tendency, and in 1734 preached a series of sermons of a Calvinistic character, among which was an elaborate discourse on "Justification by Faith alone." Soon afterward a wonderful religious awakening began in his congregation, exceeding anything that had been known in any part of the country. In the year 1740 the Rev. George Whitfield visited Mr. Edwards, spending four days with him, and preaching several times.
In this and the year following, the revival extended far and wide through New England, and ministers and people in promoting the work eagerly sought Mr. Edwards's services. His preaching was attended with great success, and one sermon in particular, entitled " Sinners in the Hands of an Angry God." delivered at Enfield, was attended with extraordinary impressions. To guard against fanatical excesses he wrote and published about this time " The Distinguishing Marks of a Work of the Spirit of God," "Thoughts concerning the Present Revival of Religion," and his famous "Treatise on Religious Affections." At this moment of general religious prosperity, and when Mr. Edwards was at the height of his fame and usefulness, a great reverse came, entailing the heaviest trial of his life. In 1744 he received information that some young persons, members of his Church, had in their possession impure books, which were causing an alarming demoralization. He sought to have the Church investigate the matter, with a view to suitable discipline. The Church, finding that a great scandal was likely to follow inquiry, refused to comply with the pastor's wishes, and let the matter drop. This painful affair weakened his influence, especially as it was connected with a system of organization to which the Northampton Church was committed, and to which Mr. Edwards was now strongly opposed. His predecessor had favored what was known as the " halfway covenant," and under his ministry the Church had practically, though not formally, adopted it. According to this plan, unconverted persons were admitted to the Lord's Supper, and their children to the rite of baptism.
This was a distinct departure from the old Congregational rule, which restricted admission to the Church and its ordinances to those who professed personal religious convictions and aims. When it was known that Mr. Edwards desired to enforce the old rule, a storm of opposition rose against him, and there was a general cry that he should be dismissed. He proposed to deliver a course of lectures on the subjects in dispute, but his request was refused, and at length, 22 June 1750, after long and fruitless efforts to avoid this result, he was forced to resign, thus closing a ministry in Northampton of nearly twenty-four years. With a large family and little income aside from his salary, his situation was painful in the extreme. He was not left, however, without substantial tokens of sympathy. His friends in Scotland invited him to establish himself in that country, and at once forwarded to him a considerable sum of money. Samuel Davies, of Virginia, entreated him to remove to that state, offering to surrender to him his own parish, and not a few of the people of Northampton adhered to him, and would have been glad to maintain him, had he consented to remain in the town. He preferred to accept an offer, from the London society for propagating the gospel, to become a missionary to the remnant of the Housatonnuck Indians at Stockbridge, whither he removed in August 1751. At the same time the white inhabitants of the town asked him to become their pastor. This exile at Stockbridge was not without its compensations, especially in the fact that he had more leisure than ever before to prosecute the studies that were dear to him.
His preaching to the Indians was without notes, aided by an interpreter. His slender income was slightly augmented by the delicate handiwork of his wife and daughters, which was sent to Boston to be sold. While discharging his duties as a missionary with fidelity, he was able in this period of retirement to complete several of those masterpieces on which his fame especially rests. His mind was filled with plans of numerous treatises, when his studies were interrupted by the death of his son-in-law, President Burr, of Princeton College, and an unexpected call to succeed him. With modest reluctance he accepted the call, and was installed as president, 16 February 1758. The original building, Nassau Hall, is shown in the engraving. His brief service of thirty-four days was long enough to excite among the students satisfaction and wonder. The smallpox wax prevailing in the neighborhood, and he was inoculated, but died of it, leaving as his last words, " Trust in God and ye need not fear." He was interred at Princeton. In 1872 his descendants erected to his memory at Stockbridge a monument of red granite twenty-five feet high. Edwards as a pastor and preacher cannot be considered apart from Edwards as a man. His excellence was of the kind that has long been described as saintly.
The seventy "Resolutions" that he framed when a young man expressed an extraordinary piety and elevation of character, and reacted in consistently maintaining his high spiritual tone. His reputation was without a blemish. Though grave and reserved, he was not austere. His benevolence and pity for the poor were large and practical, he was self restrained, and bore himself with calm dignity under all circumstances, even amid the bitter provocations that attended the rupture of his pastorate at Northampton. If somewhat over stern and exacting as a father, he was far from being unkind. He was an eager student, with a genuine thirst for knowledge. He read all the books that came in his way, but studied the Bible more than all the rest. He had been trained by his father to read with pen in hand, and this became so much his habit that his pen was with him, even in his solitary walks for exercise, always ready to jot down the thoughts that might come to him. If not an eloquent preacher, he was certainly a most powerful and effective one.
He was tall and slender, a little more than six feet in stature, and had a countenance expressive of intelligence and benignity. With a feeble constitution, his voice, though clear, was not strong. He used little gesture, and resorted to none of the arts of the orator. Still, his sermons were so scriptural in matter, so strong and lucid in thought, so marked by deep knowledge of human nature, by simplicity and the absence of all self-consciousness, so glowing with the central heat of intense earnestness, that they held the closest attention, and often produced great effects. They are still read with the deepest interest, while those of Whitfield are forgotten. It is especially on his character as a theologian and metaphysician that Mr. Edwards's fame rests. He was not by any means a merely "dry and cold thinker," but his highest strength undoubtedly lay in the region of pure thought. He was emphatically an original thinker. He was not widely learned, and with slender opportunities of acquaintance with the works of contemporary writers, it is clear that he drew his materials almost entirely from his own reflections and resources. Though the best impulse to his mind was early given by Locke, he was far from accepting that great man as his intellectual master. He explicitly rejected many of Locke's ideas, and inclined rather to that system which in Europe had found its representatives in Malebranche and Leibnitz.
His attachment to the system known as Calvinism was intense, and in the defense of this system he produced his greatest works, His immortal treatise "On the Freedom of the Will" (1754) aimed at a conclusive settlement of the main points in controversy between the Calvinists and Arminians. He here maintains that the law of causality extends to every action. Liberty consists in the power of doing what one wills, not in any power of willing without a motive. The will always follows the greatest seeming good, and what shall seem to a man the greatest good depends on the state of his soul. Liberty is not in the act but in the man, and, if a depraved nature is to abstain from sin, it can only be affected by a change of heart. Whatever may be thought of the conclusions of this treatise, there have never been two opinions as to its extraordinary ability. Edwards's definition of virtue, in his treatise on that subject, as "the love of being," has provoked dissent on the part of many who have in general accepted him as a guide. The estimate of Edwards by competent judges puts him in the front rank of great men. Dr. Chahners says "on the arena of metaphysicians he stood highest of all his contemporaries."
Sir James Mackintosh spoke of him as "a most extraordinary man, who, in a metaphysical age or country, would certainly have been deemed as much the boast of America as his great contemporary, Franklin." Again he calls him, by way of eminence, "the metaphysician of America.," and expresses the opinion that "in power of subtle argument he was perhaps unmatched, certainly unsurpassed, among men." Dugald Stewart declared, "there is, however, one metaphysician of whom America has to boast, who, in logical acuteness and subtlety, does not yield to any disputant bred in the universities of Europe. I need not say that I allude to Jonathan Edwards." The influence of Edwards was very great in the spiritual history of England and this country, especially of New England, whose leading minds, in the age following him, showed his molding hand. Bellamy and Hopkins were his pupils; Dwight was his expositor; Smalley, Emmons, and many others were his followers. Through Hopkins his influence reached Kirkland, and assisted in forming the character of Channingo Edwards sums up the old theology of New England, and is the fountainhead of the new. Besides works mentioned above, Edwards published "Treatise Concerning the Religious Affections" (1746); " Inquiry into the Qualifications for Free Communion in the Church" (1749); "Original Sin" (1757); "True Nature of Christian Virtue" (1788); "Dissertation concerning the End for which God created the World" (1789); "Thoughts on the Revival of Religion" "History of the Redemption" ; and a "Life of David Brainerd." There have been two editions of his works in England, one in eight volumes, octavo, and one in two compact volumes. The American editions are to be preferred. They include that edited by Samuel Austin (8 vols., Worcester, Massachusetts, 1809); that by Sereno E. Dwight, with a memoir (10 vols., New York, 1830); and a later one in a more convenient form (4 vols., 1852).
There are several lives of Jonathan Edwards; the most interesting is that by Samuel Hopkins, who was his pupil; the fullest is that by Sereno Edwards Dwight, in the edition of his works mentioned above. There is also a memoir by Dr. Samuel Miller in Sparks's "American Biography," and another in "Lives of Eminent Literary and Scientific Men of America" (New York, 1850).
Timothy Edwards, judge, eldest son of Jonathan, born in Northampton, Massachusetts, 25 July 1738; died in Stockbridge, Massachusetts, 27 October 1813. He was graduated at Princeton in 1757, and began business as a merchant in Elizabeth, No J. He removed to Stockbridge about 1770, where he was a leading citizen for forty-three years, and sat as judge of probate for Berkshire County. He had fifteen children. His son, William, inventor, born in Elizabethtown, New Jersey, 11 November 1770; died in Brooklyn, New York, 1 December 1851, introduced the system, now employed in nearly all American tanneries, by which leather is made in about one fourth of the time required by the old European processes. His first tannery was built at Northampton, Massachusetts, and the first leather made in it was sent to Boston in 1794. Having exhausted the supply of hemlock bark in the Connecticut valley, he removed, in 1817, to Hunter, Greene County, New York, and erected a model tannery on Schoharie creek. It was in the midst of the hemlock forests of the Catskill Mountains, on an estate of twelve hundred acres.
In 1822 the Messrs. Edwards (he was assisted in business by his son), in connection with Jacob Lorillard, purchased the real estate of the company (an act of incorporation having been granted), which had been unsuccessful, greatly enlarged the business, and made many improvements in the machinery. From this establishment about 10,000 sides of sole leather were sent to the City of New York annually. Mr. Edwards not only invented several machines, but adapted many devices previously used for other purposes to the art of tanning, thus largely substituting waterpower for manual labor. His rolling machine was considered especially valuable, is still in use in nearly its original form, and gives to leather the smoothness of surface and solidity of texture peculiar to the hammered article.
Jonathan Edwards, Jr., theologian, second son of Jonathan, St., bo in Northampton, Mass.. 26 May 1745; died in Schenectady, N.Y., 1 August 1801. When he was six years old the family removed to Stockbridge, at that time almost solely inhabited by Indians. Here he became so proficient in the Indian language as to surpass in the thoroughness of his scholarship all other Anglo-Americans of that day. As it was his father's wish that he should become a missionary to the aborigines, he was sent, in 1755, to the Rev. Gideon Hawley, who was stationed on the Susquehanna River, to learn the dialect of the Oneidas. In consequence of the breaking out of war between England and Prance, in which the colonies were involved, young Edwards remained there only six months, and acquired but an imperfect knowledge of the language. The death of his father, soon followed by that of his mother, and their removal to Princeton, New Jersey, materially changed his plans. Although left with insufficient means to complete his education, he determined to go forward, and, with the aid of friends, entered the grammar school at Princeton in February 1760. The following year he matriculated at the College of New Jersey, at which institution he was graduated in 1765.
He began the study of theology under the Rev. Joseph Bellamy, D.D., and received a license to preach from the Association of Litchfield County, Connecticut, in 1766. In 1767 he was appointed tutor at Princeton, where he remained for two years, till he became, in January 1769, pastor of the society at White Haven, Conn. Several members of his Church were advocates of the " halfway covenant," while tie, like his father, decidedly opposed it. His pastorate was also disturbed by the reaction among the New England Churches that followed the extravagances that accompanied the "great awakening" of 1740'2, and by the demoralizing influences of the Revolutionary war. The result of these untoward circumstances was a dismissal from his charge, 19 May 1795, for the ostensible reason that the society was unable to support a minister. In 1796 he was called to the Church in Colebrook, Litchfield County, Conn. Here, in a retired country parish, he found opportunity to pursue his favorite theological and metaphysical inquiries, and would have been willing to spend the remainder of his days there; but he was called, in the summer of 1799, to the presidency of the then recently established College at Schenectady, N. Y.
Both students and citizens warmly welcomed him, and the talent for government that he subsequently displayed surprised even those who knew him best, his discipline being mild and affectionately parental; but he died the second summer after his inauguration. He received the degree of D. D. from the College of New Jersey in 1785. His career resembled that of his distinguished father in so many particulars that the coincidence has attracted universal attention. They bore the same name, and were distinguished scholars and divines. Both were tutors for equal periods in the Colleges where they were respectively educated. Both, after being settled in the ministry, were dismissed on account of their doctrinal opinions, and were again settled in retired places, where they had leisure to prepare and publish their works. Both were called from the discharge of these duties to be presidents of Colleges, and both died shortly after inauguration, one in the fifty-fifth and the other in the fifty-seventh year of his age, each haying preached on the first Sabbath of the year from the text, "This year thou shalt die." Nor was this resemblance confined merely to outward circumstances; intellectually the two men were much alike. Dr. Emmons is reported to have said that "the father had more reason than the son; yet the son was a better reasoner than the father"; and Dr. Samuel Miller, of Princeton, remarked "the son greatly resembled his venerable father in metaphysical acuteness, ardent piety, and the purest exemplariness of Christian deportment."
The younger Edwards devoted a large portion of his life to the study and interpretation of his father's writings. He was thus well fitted to edit the latter's works, and did prepare for the press the "History of the Work of Redemption," two volumes of sermons, and two volumes of " Miscellaneous Observations on Important Theological Subjects." In 1797 Dr. Edwards published "A Dissertation concerning Liberty and Necessity," which is, perhaps, the fairest exposition extant of the father's "theory of the will." He also printed numerous articles in the "New York Theological Magazine," under the signatures " I" and" 0," and many sermons in which his views were carefully elaborated. Among the latter may be mentioned three discourses "On the Necessity of the Atonement and its Consistency with Free Grace in Forgiveness" (1785). They have been frequently republished, and form the basis of what is now known as the "Edwardian theory of the atonement."
Dr. Edwards also ranked high as a philologist, and his "Observations on the Language of the Muhhekaneew Indians," etc., elicited the enthusiastic praises of Humboldt. Nearly all his published writings were reprinted in two octavo volumes, edited, with a memoir, by Tryon Edwards (Andover, 1842).
Jonathan Walter Edwards, lawyer, only son of the second Jonathan, born in New Haven, Connecticut, 5 January 1772 ; died in Hartford, 3 April 1831, was graduated at Yale in 1789, and was afterward a tutor there. On taking his second degree, he delivered an oration in which he vigorously attacked the then existing state law by which the eldest son received a double portion of his father's property in case the latter died in testate, and the obnoxious statute was repealed in the following year, 1792. He studied law at Litchfield, settled in Hartford, and soon took high rank in his profession. He was gifted with quick perceptive powers, great acuteness in reasoning, and an unfailing flow of language. Unremitting devotion to his legal studies and pursuits finally undermined his health, and led to his early retirement from the more engrossing duties of his profession; his remaining years were mainly devoted to his family and to looking after his large inherited landed interests. Chief Justice Williams has written a sketch of Mr. Edwards, which is contained in an appendix to the "Connecticut Reports.
"Jonathan Edwards, son of Jonathan Walter, born in Hartford, Connecticut, 7 September 1798; died in New Haven, 23 August 1875, was graduated at Yale in 1819, and studied in the Law School of Judge Gould at Litchfield, Conn. He practiced for many years in Hartford, where he held the office of judge of probate. About 1840 he removed to Troy, New York, of which City he was subsequently chosen mayor. He was also several times elected to the legislature. Tryon, clergyman, another son of Jonathan Walter, born in Hartford, Connecticut, 7 August 1809, was graduated at Yale in 1828, studied law in New York, and theology at Princeton, and accepted a pastoral call to Rochester, New York, in 1834, whence he removed to New London, Connecticut, in 1845. He was subsequently called to Hagerstown, Maryland (1867), and from there went to Gouverneur, St. Lawrence County, New York, in 1880, which charge he was obliged to relinquish in 1886 on account of failing health. While settled at Hagerstown he was largely influential in originating and organizing Wilson College, of which institution he was chosen the first president. In 1832 a prize tract on Sunday Schools appeared from his pen, and soon afterward "Christianity a Philosophy of Principles." He has since contributed largely to the religious literature of the time in both periodical and book form. He is the author of "Self Cultivation " (New York, 1835), and " Light for the Day, or Heavenly Thoughts for Earthly Guidance" (Philadelphia, 1879), partly original and partly selected. In 1842 he edited the works of his grandfather, and in 1850 those of the Rev. Dr. Bellamy (2 vols., Andover). He has prepared for the press ' Select Poetry for Children and Youth" (New York, 1851); "Jewels for the Household" (Hartford, 1852); "The World's Laconics" (New York, 1852); "Wonders of the World" (Hartford, 1855); and "Anecdotes for the Family." Several of the foregoing have passed through many editions, and been reprinted in England. He has also edited '"Charity and its Fruits" from the manuscripts of the elder President Edwards, and for years had editorial charge of " The Family Christian Ahnanac.
"Pierrepont Edwards, lawyer, youngest son of Jonathan, Sr., born in Northampton, Massachusetts, 8 April 1750; died in Bridgeport, Connecticut, 5 April 1826. From the fact that his father was a missionary to the Stockbridge, Massachusetts, Indians, he early became so proficient in their language that he was wont to say that he "thought in Indian." He was graduated at Princeton in 1'768, and began the practice of law in New Haven in 1771. He was frequently elected to the legislature, and was appointed administrator of the estate of Benedict Arnold at the time of his treason. He took an early stand in favor of independence, and served in the Revolutionary army, taking part in two hard-fought battles.
He was a member of the Continental congress of 1787'8, and an able advocate of the constitution of the United States in the convention held to ratify it. He was the founder of the Toleration party in Connecticut, and by his ability and perseverance drew upon himself the animosity of the Calvinists.
At the time of his death he was a judge of the U. S. district court Henry Waggaman Edwards, senator, son of Pierrepont, born in New Haven, Connecticut, in 1779 ; died there, 22 July 1847, was graduated at the College of New Jersey in 1797, and studied at the Litchfield Law School. He settled in New Haven, and was twice elected to congress as a Democrat, serving from 6 December 1819, till 3 March 1823. He was appointed U. S. senator to fill a vacancy, and subsequently elected for a term, serving from 1 December 1823, till 4 March 1827. He was afterward elected a member of the state senate (1827'9), and of the state house of representatives, of which he was chosen speaker in 1830. In 1833 he was elected governor of Connecticut, and again in 1835 and 1838. In 1833 he received the degree of LL.D. from Yale. During his term of office as governor he recommended a geological survey of the state, which was accordingly made.
Henry Pierrepont Edwards, lawyer, son of Henry Waggaman, born in 1809; died in New York City, 24 February 1855, was judge of the Supreme Court of New York for over seven years, and sustained a high reputation for independence and legal ability. Ogden, lawyer, brother of Henry Waggaman, born in Connecticut in 1781; died on Staten Island, 1 April 1862, removed to New York City in the early part of the century, and served for many years as surrogate. He was afterward a member of the legislature, and in 1821 sat in the convention called to revise the constitution of the state. He was subsequently appointed circuit judge of the Supreme Court, and continued in that office until in 1841 he reached the age when he was no longer eligible. He was at one time candidate of the Whig party for governor.
Edited Appletons Encyclopedia, Copyright © 2001 VirtualologyTM

Unauthorized Site: This site and its contents are not affiliated, connected, associated with or authorized by the individual, family, friends, or trademarked entities utilizing any part or the subject's entire name. Any official or affiliated sites that are related to this subject will be hyper linked below upon submission and Evisum, Inc. review.
Copyright© 2000 by Evisum Inc.TM. All rights reserved.
Evisum Inc.TM Privacy Policy